High quality that IMASEN delivers to the world
Diverse product groups that support "safety" and "comfort"
Since its founding by Horn, we have been actively developing a wide variety of products, from mechanical products to electronic products, in response to the ever-evolving needs of automobiles. From development to design, manufacturing and sales, we have built the trust and track record of car manufacturers in terms of quality, cost and function.
We are also actively taking on the challenge of creating new businesses in fields other than automobile parts.
The product lineup of the automobile-related business is broadly divided into three parts: mechanical products such as seat adjusters, electronic products such as various control units and relays, and electrical equipment products such as lamps and horns. We support safety and comfort with various product developments.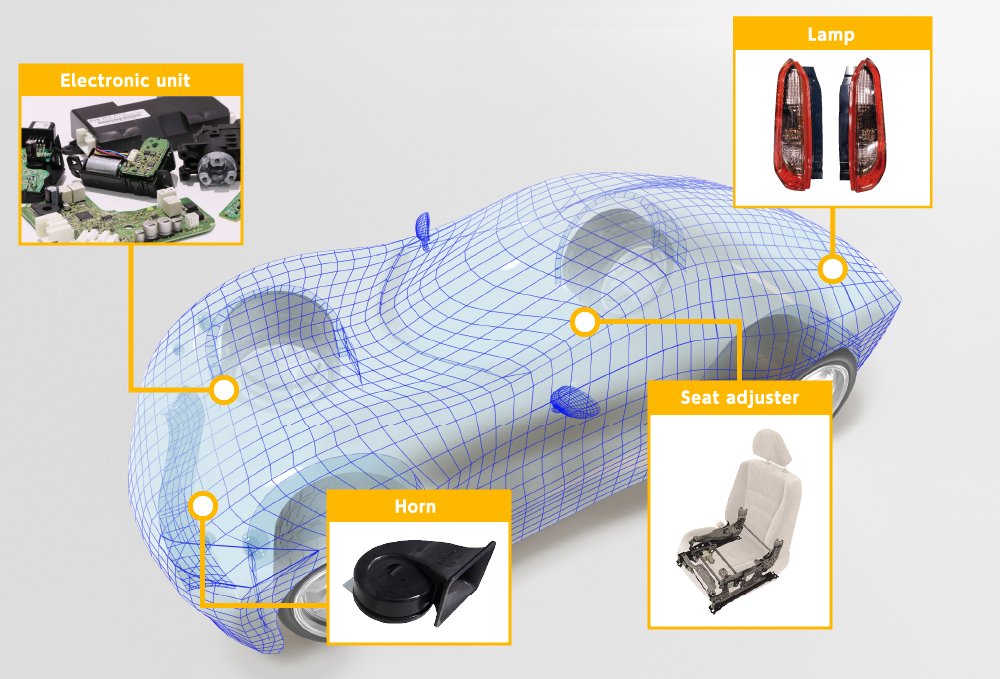 Seat and Electrical Equipment Business
As a mechanical part, the seat position of the car is adjusted in various ways such as reclining, sliding, and height.
We continue to provide world-leading products with electric, high-performance, and lightweight technologies that respond to the evolution of automobiles.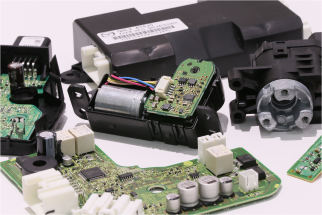 Electronic Business
An electronic control device that controls in-vehicle devices.
With the acceleration of computerization and electrification due to the spread of CASE, we are supporting the evolution of automobile technology with "power electronics products," "body control products," and "safety-related products" as the second pillar of our company.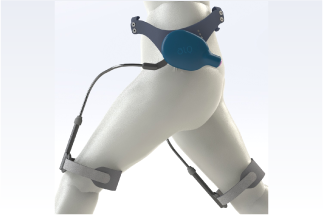 New Business
Actively working to create new businesses. Promoting business diversification by pursuing technologies owned by group companies and synergies with universities.